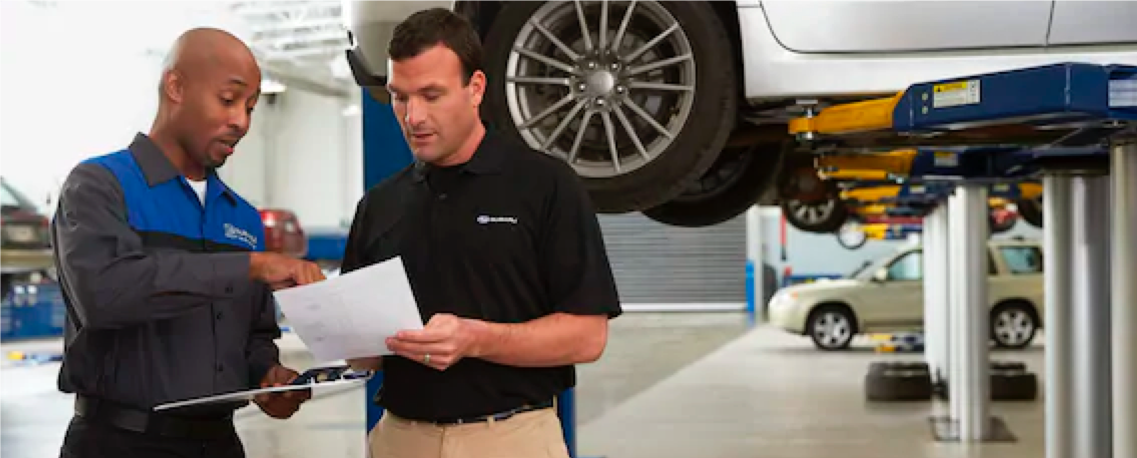 A regular service is important to maintain your vehicle in an excellent condition and to keep you safe on the roads. Service providers may offer different services, but you need to know if your vehicle needs them.
The most common vehicle service is the basic service, which typically includes the following:
Checking Tire Pressure
Your vehicle tires must be maintained at manufacturer-specified pressure for optimal performance. Low pressure leads to high friction because a large surface area of the tires touches the road.
If your tires are making a squealing sound when maneuvering corners, then under-inflated tires could be a possible reason. Outside temperature can also cause low tire pressures.
When tires are over-inflated, there is a risk of tire blowout. Over-inflated tires become stiff and inflexible to proper steering. As a result, the vehicle suffers heavy knocks when it encounters bumps and potholes, leading to an unpleasant ride.
Changing the Oil
A regular oil change is crucial for many reasons. It keeps the engine lubricated, which prevents excess fuel consumption and enhances mileage. It also throws away dirt and contaminants from the internal compartments, thereby preventing corrosion and increasing engine life span.
Replacing Oil Filters
Your vehicle engine needs to be clean to perform at its best. Engine oil tends to break down into sludge over time, which wears down the engine. In addition, dirt, dust and other contaminants can accumulate in the oil and make it unfit for the engine.
Oil filters perform the crucial task of filtering out such contaminants and sending only clean oil to the engine. It is important to change the filters regularly so that they are at their best.
Other basic services encompass the following:
· Checking the engine for unusual sounds
· Assessing the battery's condition
· Checking the radiator and its hoses for damage and leaks
· Monitoring the working condition of seatbelts
· Verifying the condition of the wiper blades and carrying out a replacement if necessary
· Ensuring that vehicle emergency kit is well-maintained
· Checking the windscreen's washer fluid level and recommending refilling if needed
· Cleaning the windscreen
If you are in Elwood, Woodbury or Melvill, visit Huntington Subaru for basic car service in Huntington, NY.