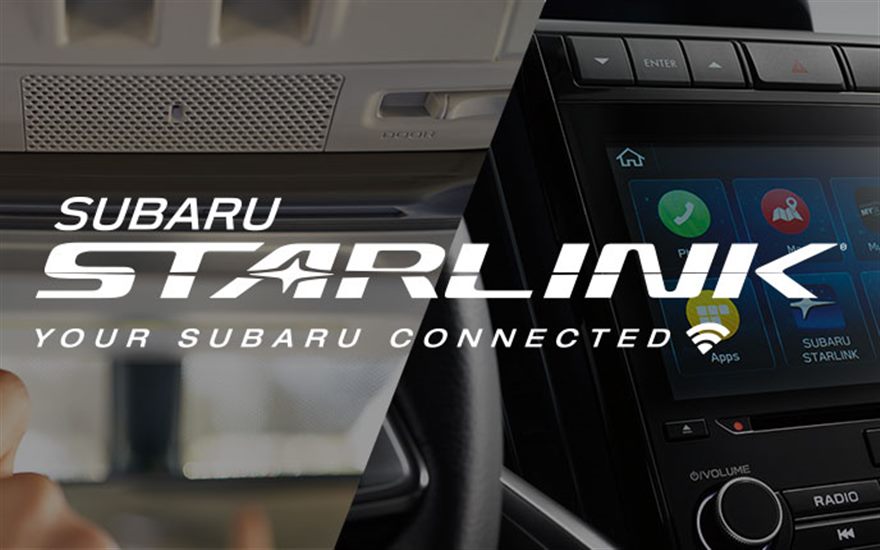 Subaru Starlink is the car manufacturer's in-vehicle technology which makes every drive enjoyable, fun, and safe for drivers in Woodbury, NY. It offers innovative features to ensure that everything you need is available within your arm's reach.

Focus On Safety And Security
Subaru Starlink allows you to set up a notification system when other people use your vehicle. Receive safety and security notifications, depending on how you set up boundary, curfew, and speed alerts.

If your Subaru deploys its airbags, Starlink safety feature will connect you with customer care representatives who will notify the authorities. It comes with diagnostic alerts so that you are aware of what is going on with your vehicle. For example, when the check engine light comes on, you will receive a notification regarding the same on your mobile app or via text or email. It will also let you know whether you should book an appointment with the service center.

If you are in trouble in Woodbury, NY, you can tap on the "SOS" button for additional safety assistance. Starlink will send you a report on your vehicle health every month. If someone steals your vehicle, the security feature allows you to track its location via GPS.

Entertainment On The Go
When you have to go to work or finish your errands which involve driving around Woodbury, NY, you will always have fun. With Subaru Starlink, listen to your favorite playlists, tracks, and podcasts.

Android Auto/Apple Carplay Support
You can pair your smartphone via Android Auto or Apple CarPlay to get the ultimate hands-free experience. They make it safer and smarter to use your device so that you don't have to take your eyes off the road. The simplified interface allows you to receive and send messages and make calls. Subaru Starlink allows you to access your favorite mobile apps, while you are using your vehicle.

State-Of-The-Art Navigation And Voice Control
The in-vehicle technology also comes with touchscreen navigation which makes it easy to use maps. If you can't take your hands off the wheel, you can still control the infotainment system. With voice commands, you can use climate control, make phone calls, and listen to your favorite tracks.

To know more about the Subaru Starlink, talk to the experts at Huntington Subaru today.