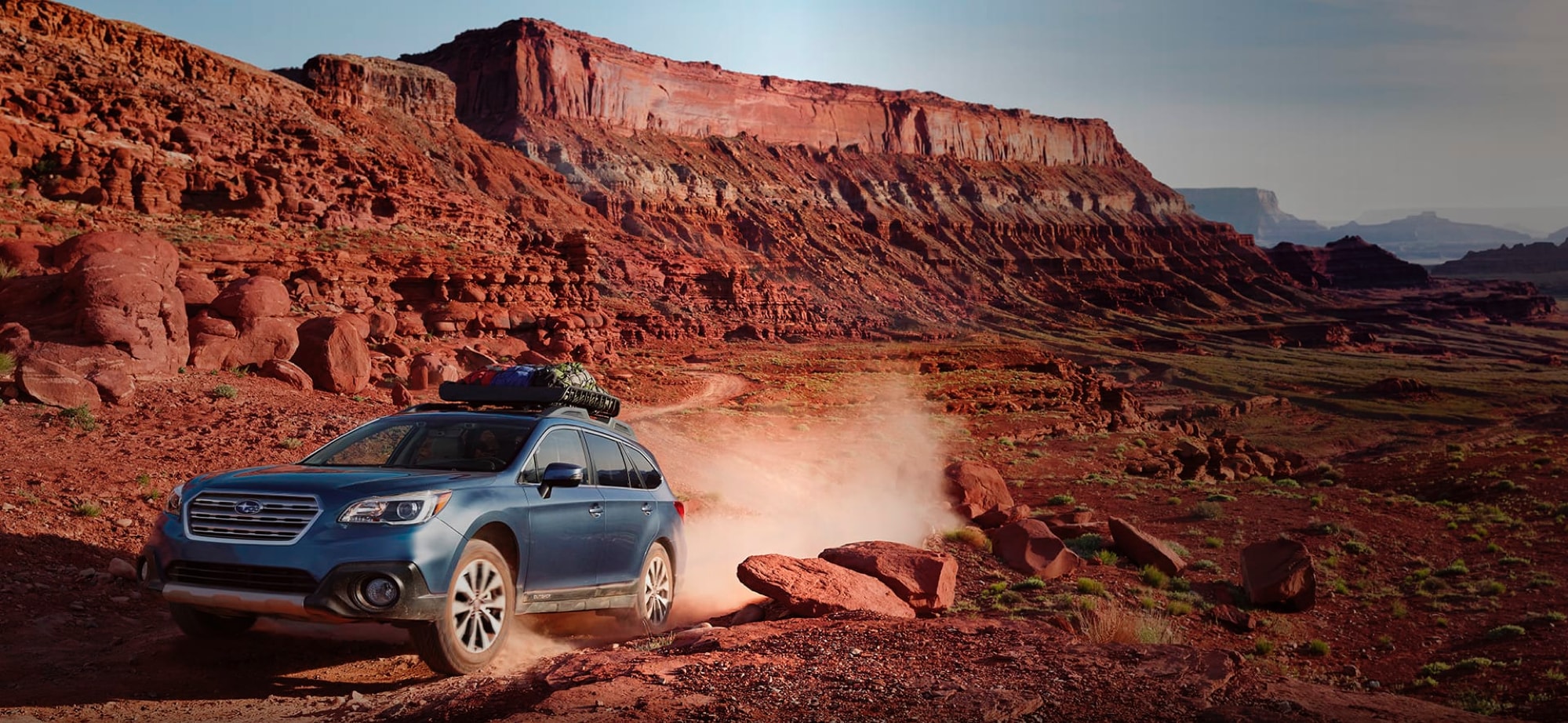 When you hear of Subaru in Elwood, NY, it is common for rally vehicle images to appear on your mind. This is understandable, as the Japanese car manufacturer has a rich history in this sport. Also, people associate Subaru with off-roading, due to their reputation.
The question on your mind is – why do these vehicles provide excellent performance when you go off the grid?

Given below you will find an in-depth explanation about Subaru off-road features:
Easy To Conquer Any Terrain
Subaru off-road vehicles in Elwood, NY, are well-known known for their boxer engines. What is the advantage of this design style? As this engine location in the chassis of the vehicle is low, it brings down the center of gravity.
Even when you are trying to drive on steep terrain, this type of design will ensure that your vehicle doesn't tip over. Also, the Japanese car manufacturer often increases the ground clearance, so that their automobiles can go over any terrain.

Off-Road Focused Features
As part of the Subaru off-road package in Elwood, NY, you can get Symmetrical All-Wheel Drive. This is a revolutionary system that focuses on providing excellent balance and traction. As it has a central location in the vehicle, it helps with weight distribution, while providing top-notch control and performance.

Subaru off-road vehicles come with independent suspension for each wheel, to ensure your journey is smooth regardless of the terrain. This system will smooth out all bumps while ensuring the handling is responsive.
X-Mode is an exclusive Subaru off-road feature, designed to give you excellent traction in all types of slippery terrain. Active Torque Vectoring and Vehicle Dynamics Control ensure that you can keep your vehicle on the same path.

Strong Body Structure
Subaru understands that the foundation of their vehicles needs to be solid, to provide excellent performance. Every car comes with a high-strength and rigid unibody. This type of structure works with the suspension to ensure your driving experience is secure and responsive.
The best way to know about Subaru off-road capabilities is to take one of their vehicles on the streets of Elwood, NY. Visit Huntington Subaru today to test drive a Subaru automobile of your choice!