Subaru EOM Parts
In Huntington, NY
Buy Certified Subaru Parts
at Empire Subaru of Huntington
Even the most attentive and careful drivers will eventually need to replace certain parts of their vehicle. Regardless of whether it's normal wear and tear or if you've been involved in a fender bender, Empire Subaru of Huntington is ready to provide the products you need.
Empire Subaru of Huntington is your one-stop-shop for all things Subaru and auto near Huntington, and that includes more than just the latest Subaru vehicles and used cars. We host an onsite parts center where our customers from Huntington Station and Commack can buy certified auto parts and Subaru parts that come directly from the manufacturer.
Why Buy Parts From Empire Subaru of Huntington?
We know keeping your vehicle in great condition is your priority, and that's why investing in high-quality auto parts is your best bet. Sure, buying less expensive parts or products may seem tempting, but buying these products may run the risk of them failing sooner. If parts break more quickly, you wind up in a pickle, buying a replacement and spending more money down the line.
Buying a certified auto part or Subaru part at Empire Subaru of Huntington means your vehicle is receiving a product it was originally designed to drive with, so you can rest assured that you're getting your money's worth.
The Empire Subaru of Huntington parts center team is committed to supplying our customers from Melville with the parts and accessories their car needs to operate without interruption. Ordering and buying parts at Huntington Subaru is easier than ever before, especially if you order online.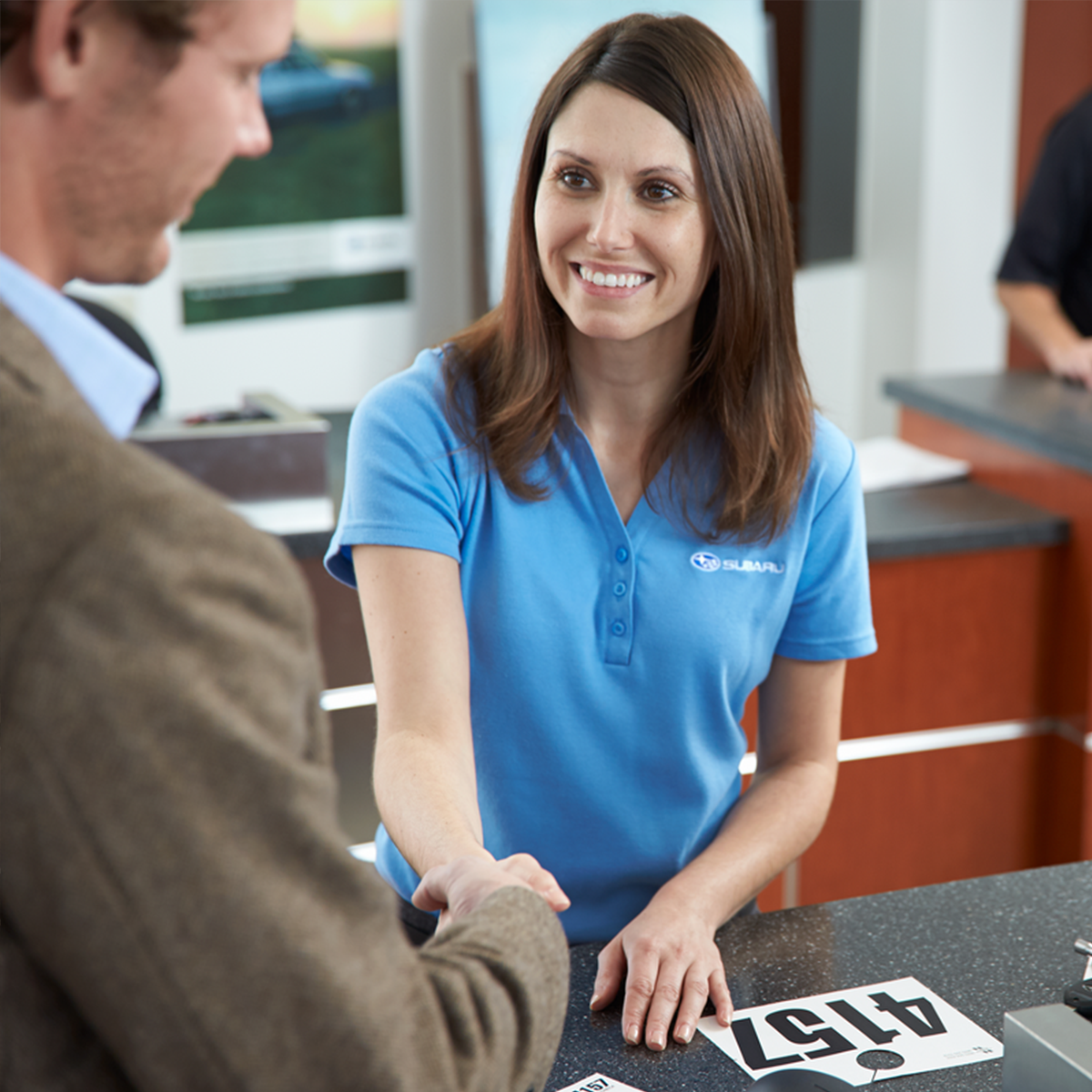 Drivers from Huntington and beyond can submit a parts request on our website and find out within moments if the part or parts they need are in stock and ready for pick-up. We can also order any specific part or accessory you need if it isn't in stock, and alert you as to when it's ready for pick-up.
Simply let us know the make, model, model year, trim level and mileage of your vehicle and we'll assist you from there on out. Our customers can also call our parts center directly and speak with a parts center team member to ask any questions or to order parts over the phone.
If you'd like expert assistance with the installation process, our service technicians are on it. Our service team can skillfully install any part or accessory quickly so you can get on your way and return to your daily routine.
Ordering Parts
Empire Subaru of Huntington customers can order any type of part their car needs, including but not limited to: tires, wiper blades, door handles, rear-view mirrors, side mirrors, brake pads, rotors, engine parts, mufflers, roof racks and automatic starters.
If your car or Subaru is ready for a new part or accessory, be sure to submit a parts request today. Our team will gladly get you the parts you need right away.